Sam Tompkins is backstage in London's Metropolis Studios for a Clash Live event, and the songwriter is gazing at the walls around him.
One of the country's host lauded recording complexes, Metropolis has hosted everyone from Black Eyed Peas to Amy Winehouse, and the rooms are littered with gold and platinum discs. A huge music fan since his youth on the South Coast, Sam Tompkins is slightly overawed.
"When I'm in rooms like this, it's really inspiring," he says. "Even though it's just a room, being in a building with so much history… it does make you feel excited for your own future, knowing that if you're in this building, and you do music, it's a possibility."
– – –
Sam Tompkins, Clash Live at Metropolis Studios
– – –
Right now it's more than a possibility. Each new release from Sam Tompkins takes him closer to his goal, with his early infectious R&B sound evolving into something more distinct, more refined, and rather more classic. "I had an epiphany last year that I needed to write about things that meant a lot to me," Sam continues. "That kind of meant naturally, that I was not doing the R&B thing. But I've got so many R&B records that I think are great records, that I might release later on down the line."
Each song is a deeply emotional message from one person to another. Blessed with an incredible voice, Sam is a powerhouse live performer – just a few hours after this interview, he takes to the stage for a Clash Live set, this incredible showcase for a songwriter who is set to soar.
"The thing I love the absolute most about performing is looking into the crowd and seeing someone showing emotion – it could be happiness, it could be them crying… it's just seeing them engulfed in your performance," he explains. "And that's what I live to do. I live to feel those moments."
"Even if someone is in the audience and it looks as though they're crying, I know that they're crying because I've written something so powerful to them that they are actually touched by it. It's so rare that you get songs these days that you hear on a daily basis, and it's like: that really got to me. That's what I love. The idea of connecting."
– – –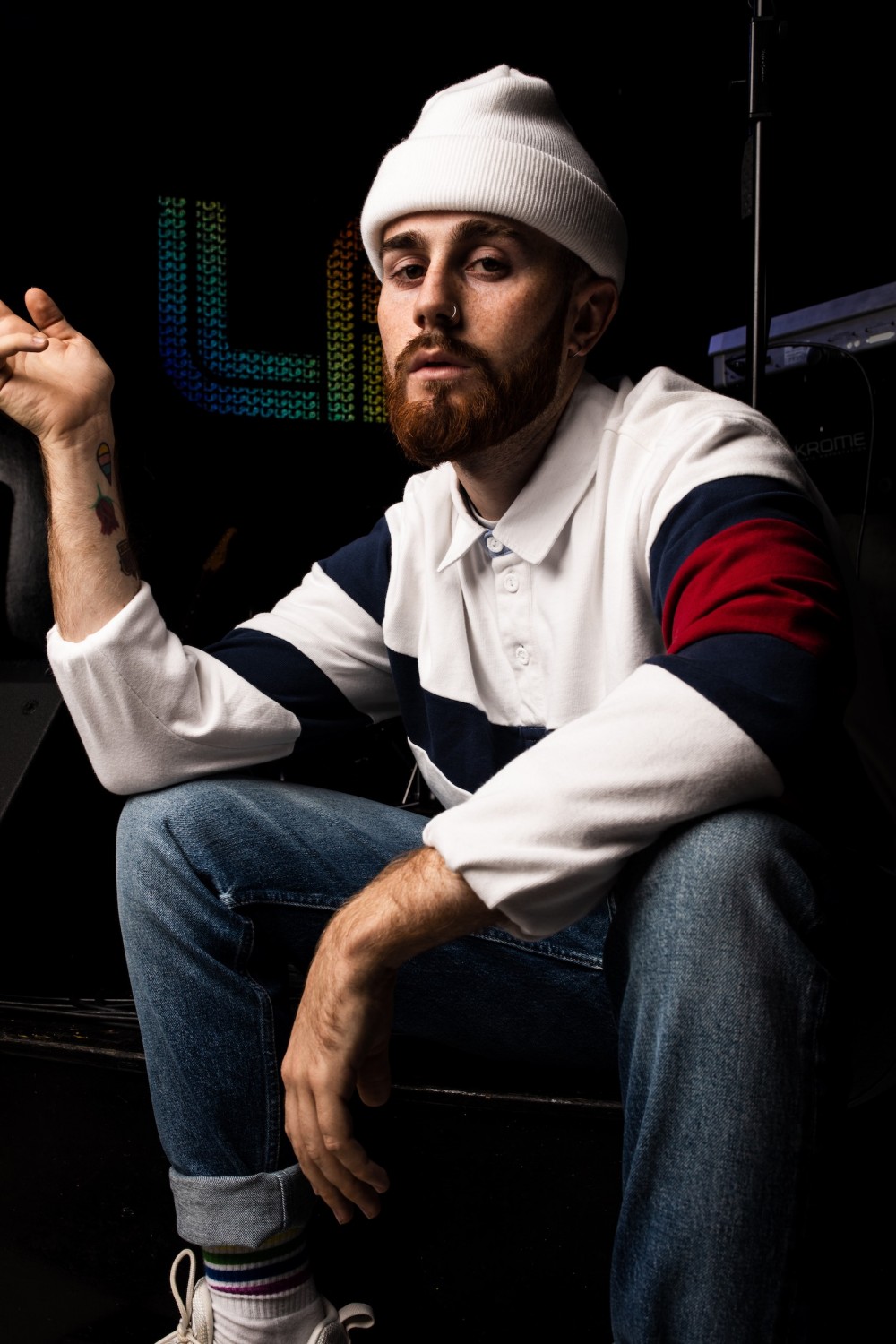 – – –
The reason Sam Tompkins' work connects with so many people is because it comes from a very real place. Every word is true – from his emotional ballad 'Break My Heart So Gently' through to his incredible new Jaykae bolstered single 'Faded'.
"Writing about past experiences is the crux of everything I do," he insists. "I used to write in a way where I'd make up scenarios in my head, and it just didn't work. I think it was because I was too scared to try and write about the stuff that really effects me."
"But I find the more I get into my own head," he argues, "the better the song comes out. Writing about stuff that's important to me, and past experiences, is the most important thing for me right now."
– – –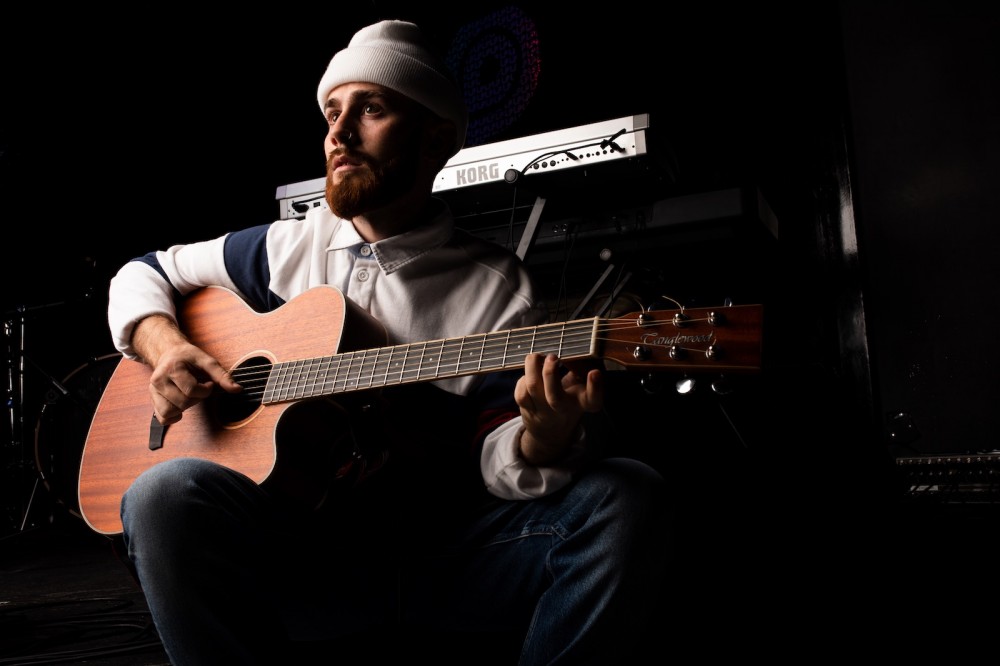 – – –
A songwriter rapidly discovering his own power, Sam's talent as a musician allows him to shape and interpret his influences in a fresh way. Take his recent cover of The Beatles classic 'Yesterday' – racking up more than a million views in less than a month, its magnetic appeal lies in his ability to circumvent expectations.
"I think it naturally comes out as me," he reflects. "I feel like as a musician I listen to songs differently to how someone else would. When I listened to 'Yesterday' for the first time as a kid I was like, oh that's a great song. But revisiting the Beatles recently, and listening to them with my Sam Tompkins 21 year old musician head, I connected with it differently."
"I play the guitar different because I'm not as good a guitarist as Paul McCartney is. I like my version, and it's done really well – it's got just over a million views now, which is pretty insane. In all honesty I think the reason I have my own voice is because I listen to music in my own way, which means I play it in my own way."
– – –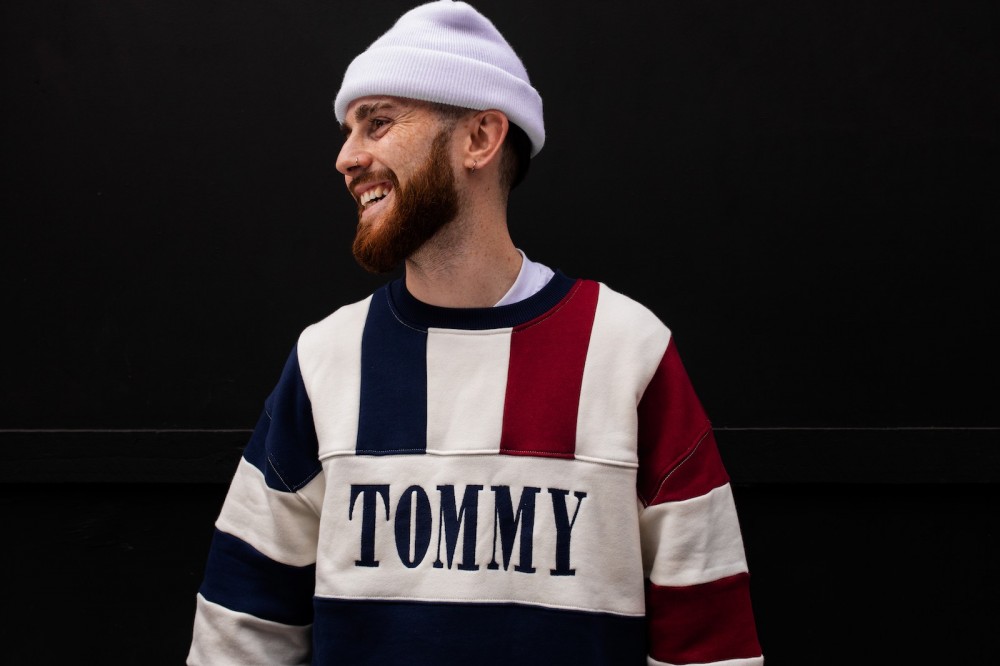 – – –
Not that numbers mean everything. Sam Tompkins is focussed on the craft, pushing himself to the limit in everything he does. "I've so many songs!" he laughs. "I have 100s of songs. This is something my manager tells me. He says, the difference between you and other artists is that you really have just got 100s of great songs. And when you write about stuff that means something… that's how it always comes out good, because you're writing music that is important to you. If it's important to you, 99% of the time it will be important to someone else. That's how it becomes a good record."
"There's loads left!" he smiles. "I have slowed down on my writing of late, because I want to focus on the stuff I've already got. It gives me some time to go through some horrible things, for me to be able to write some more. I'm running dry on things that depress me!"
One thing that doesn't deflate Sam Tompkins is playing live. All throughout our conversation he's moving from side to side, this fidgeting, nervous energy ahead of an intimate in-the-studio show. He's treating this like any other venture, though – with his friends and family around him, he'll relax, drink a few green teas, and go through his vocal warm ups, just like any other show.
"I like to chill," he says of his pre-show routine. "I don't like to move around much. I move around all the time when I'm not doing that. That's the one time I like to chill on my own."
– – –
Sam Tompkins, Clash Live at The Curtain
– – –
Join us on the ad-free creative social network Vero, as we get under the skin of global cultural happenings. Follow Clash Magazine as we skip merrily between clubs, concerts, interviews and photo shoots. Get backstage sneak peeks, exclusive content and access to Clash Live events and a true view into our world as the fun and games unfold.